For cracking the UGC NET History (Paper 2) 2022 exam, we will discuss the strategy, syllabus, strategy, and important books in this article. Planning better and limiting resources can help you clear JRF by understanding the UGC NET history syllabus, previous year questions, and past year's questions.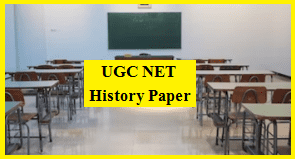 Keeping the UGC NET syllabus handy is the first step to cracking JRF in History. It is important to read the syllabus over and over again until every single word has been internalized. The second step is to identify the areas in which NTA is asking questions repeatedly. Assess your history strengths and weaknesses. Taking Modern India as an example, it is one of the most scoring parts of History. Be sure not to miss any questions here.
Make sure you work on your weak areas. Candidates have difficulty with Ancient India, for example. There is therefore a need to spend more time here.
Effective guide to complete the UGC NET Syllabus
Previous Year Paper Analysis
Based on analysis of recent UGC NET papers, it can be concluded that the NTA tests candidates' objective knowledge. You are expected to develop sound critical reasoning skills after completing a Post Graduate degree in History.
NTA asks objective questions, but you can only understand objective questions if you have subjective knowledge. The question should be placed within the timeframe and then answered.
Takeaways from The Ongoing Trend of Question Papers
A minimum of 10 questions should be expected from the national movement. Most often, people ask about the chronology of rulers and events. A chronology-based question is asked six to seven times. It is therefore very important to understand history. There is a great deal of importance placed on ancient and medieval Indian literature.
The importance of architecture and painting cannot be overstated. The importance of covering these areas holistically cannot be overstated. Eliminate options as much as possible. The only way to achieve this is to revise more and more. Develop critical thinking and analytical skills.
Strategy for UGC NET History Paper 2
With 3 months left to prepare for UGC NET, you shouldn't waste time and get down to business as soon as possible. Give history at least four hours of your time. Become familiar with the pattern. Make sure you revise them again and again. Study the syllabus carefully and familiarize yourself with all the points. Make short notes while reading to be reviewed in the next few days. It is a good idea to practice previous year's question papers on a regular basis. Candidates will become familiar with the topics that NTA frequently asks.
Your dream of becoming a lecturer or researcher can become a reality with UGC NET 2022.
After passing the UGC NET, UGC NET qualifiers have many other career options available to them. As a result of passing UGC NET, the following career options are available: Several historical research organizations in India employ them as a researcher
Served in various ministries/departments, including the National Museum Institute, the National Archives of India, and the Ministry of Culture
Journalist, lawyer, media professional, etc.
Developing public theories as a political scientist
Various jobs in the defense, police, tourism, railways, publishing, radio, etc.
Heritage management, surveying, epigraphing, archiving
UGC NET aspirants are shortlisted based on certain guidelines by the NTA. These details are essential if you plan on appearing for the History Exam. You should apply for the UGC NET History Exam after proving your education qualification and age credentials.